The fast and safe way of testing your HV Circuit breakers.
The fast and safe way of testing your HV Circuit breakers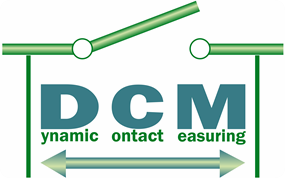 With the new tool for the Elcon products Switch Analyzers SA10A and SA5A, the DCM (Dynamic Contact Measurment), will it be possible to do all the tests and analyzes you are used too, but faster and even both side grounded. The SA10A itself can only measure dynamic contact on one contact a time, but with the new DCM tool it is possible to measure at the same time up to 2 contacts in series for each phase , total 6 contacts at the same time. Or a single phase operated CB with up to six contacts in series. ​ You can perform tests with both sides of the circuit breaker grounded and you don't need to rewire between the single tests. This is a great safety advantages for the maintenance personal, since they do not need to go up and done so many times to do rewiring. The personal will not so often be exposed to danger, like live bus bars or induction..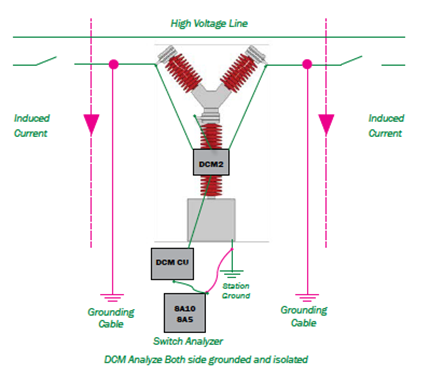 One close and open operation will give you all the information you need to do the analyze in the BTS11 software, such as;
Operation time
Coil current
Coil voltage
Travel Speed
Damping
Static and Dynamic resistance
And much more...
Connection example
The DCM Kit consists of one DCM-CU-unit and, three DCM-2-units, and all necessary cables and connector's in a transport case.
DCM-CU-unit is connected to the SA10 or SA5 wireless or with a communication cable. DCM-2-units are hooked up at each phase close to the contact chambers, and the measuring cables from the DCM-2-units are connected to the CB.
Example of operations done with the DCM with SA10A
Close
Open
C-O
Min function coil voltage
Spring charge (motor curent)
Slip coupling
Damping curve
Static resistance
Dynamic resistance
DCM mounted on three model T breakers